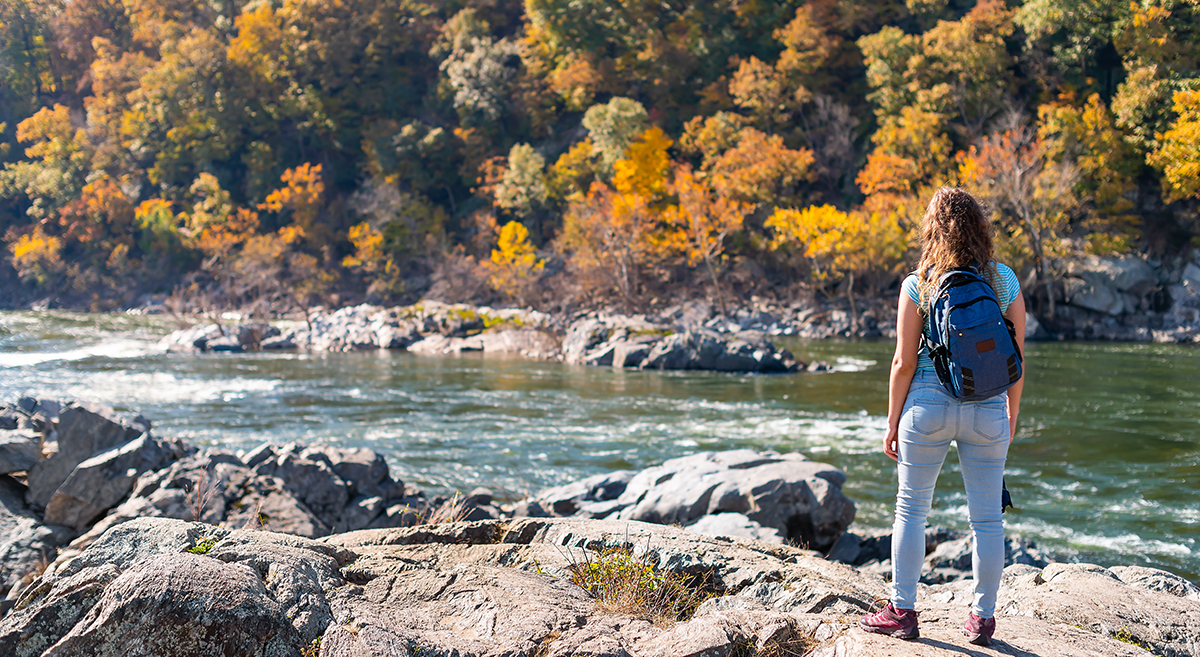 Historically, Great Falls, Virginia was a farming community located less than 20 miles from Washington, DC. Today, people take the train out to see the waterfalls and traveled down the Old Dominion tracks to Great Falls Park. It retains its suburban, bedroom community retains its rural feel. Located next to the Great Falls, Virginia is a small community that retains its rural feel. A Census Designated Place, Great Falls relies on the Great Falls Citizens Association to work with the government of Fairfax County to preserve its unique, spacious feel. Open, natural, and quiet, the community works to keep Great Falls one of the loveliest places to live in Northern Virginia.
Large lots are the norm in Great Falls, which has "estate" zoning. Exclusively single family, stand-alone homes with a number of horse farms, two acre lots are typical, allowing families to install great outdoor amenities like a swimming pool or a tennis court, which are particularly sought after in today's real estate market. To date, the community has successfully prevented developers from obtaining variances to build townhomes or condos, which means the price of entry into this community is particularly high. Zillow estimates a median home value of $1,136,095, and it has been ranked by Bloomberg as one of the top 25 richest places to live. The median income of Great Falls in 2019 was $309,599.
While it is over 25 square miles in size, the community of Great Falls is intimate. With shops, restaurants and places to gather, the residents get to know one another when they stop through the grocery store, the local Starbucks or Katie's Cars and Coffee, an event held every Saturday morning in the Village Center, where car enthusiasts get to show off their cars. Families have the opportunity to see one another at Great Falls Nike Park, a 45-acre complex with multiple baseball, softball and soccer fields, tennis courts, thousands of feet of trail an exercise center. Another community center is the town green where activities, sponsored by Celebrate Great Falls include concerts, parades, trick or treating and other hallmarks of small town life.
Between Langley High School and excellent feeder elementary schools, families move to Great Falls for the educational opportunities available to them. The private Madeira School, which is nationally ranked, as well as a number of other private schools are also in the community.
Great Falls is a destination for lovers of the outdoors. 12,000 acres of hiking, biking and bridle are available to residents. Great Falls National Park is 800 acres of natural wonders. The park and River Bend Park draw visitors from the entire region, to enjoy rock climbing, white water sports and the nature trails. River Bend Country Club offers a 71-par course ranked as one of the top courses in Virginia, and members can also enjoy swimming, tennis and other fitness activities.
Great Falls offers country living with so much more, making it a hot real estate market for people who want to have space within a few miles of all the convenience of of suburban living. Contact Casey Margenau Fine Homes to learn about homes available in Great Falls.