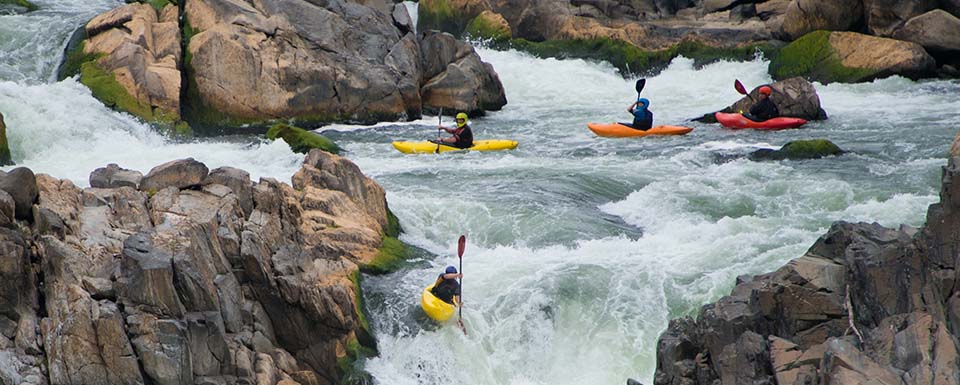 The Right Realtor for Living in Great Falls, VA
Located next to the 800-acre national park of the same name, Great Falls, Virginia is a small community that retains its rural feel. Less than 20 miles from Washington, DC this former farming community began to transition to a suburban, bedroom community in the 1970s. The population remains under 20,000, and its residents enjoy a quiet lifestyle. As a Census-Designated Place, Great Falls does not have its own government, but the Great Falls Citizens Association acts as the interface with Fairfax County. Retaining the rural, open feel of the community is a chief priority for its residents.
Great Falls Realtors can tell you about how there is "estate" zoning, which means that it boasts exclusively single family, stand-alone dwellings on large lots. While there are still a number of horse farms, two acre lots are the norm for homes in Great Falls, so many properties feature a tennis court or swimming pool or have the space to build one. While some developers have urged variances to allow for apartments, condos and townhomes, this has yet to occur. As a result, the price to own a home in Great Falls is one of the highest in the Northern Virginia real estate market, with a median home value of $1,136,095 according to Zillow. Ranked by Bloomberg as one of the top 25 richest places to live, the median income of Great Falls in 2019 was $309,599.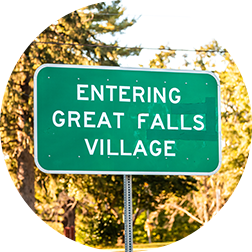 Great Falls has a close-knit community. The residents frequent the local grocery store and Starbucks, getting to know one another. For sports activities, residents take advantage of Great Falls Nike Park, a 45-acre complex located on the site of a former missile base. The complex features multiple baseball fields, including softball and little league, soccer fields, tennis courts, 5,000 feet of trail and ample parking for visitors. Sports teams and other activities in the park are another point of contact for the residents. Realtor Casey Margenau knows the center of community is a town green where activities, sponsored by Celebrate Great Falls include concerts, parades and other hallmarks of small town life.
Families can benefit from the excellent schools serving the community, including Langley High School, which ranked as the #2 secondary school in Virginia by US News & World Report. The nationally recognized Madeira School is located in Great Falls, as well as a number of other private schools. Great Falls elementary schools include Great Falls Elementary School, Forestville Elementary School and Colvin Run Elementary School. These schools feed into James Fenimore Cooper Middle School.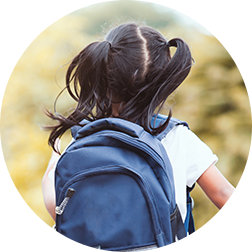 With over 12,000 acres of hiking, biking and bridle in the community, having a home in Great Falls is a dream for lovers of the great outdoors. Great Falls National Park and River Bend Park draw visitors from the entire region, to enjoy rock climbing, white water sports and the nature trails. The River Bend Country Club offers a 71-par course ranked as one of the top courses in Virginia. It also offers swimming, tennis and other fitness activities.
Great Falls' open feel is the last of its kind in the booming Northern Virginia Area, making it a sought-after location for people asking their Great Falls Realtor for all the conveniences of suburban living with a rural setting. Contact Casey Margenau Fine Homes to ask a Realtor about homes available in Great Falls.