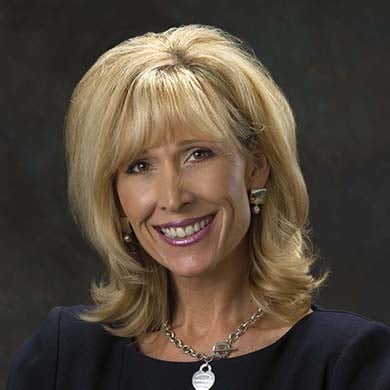 Jane Webb
Agent
Jane Webb is an experienced agent with 18 years under her belt. She works closely with her clients and makes sure that they feel like family to her; buyers and sellers alike. Jane is sharp as a tack and knows the market like the back of her hand; you would be hard pressed to find an agent as knowledgeable as Jane. She is widely known among her colleagues as a bright and fun woman who always has a smile on her face and warmth in her heart. Behind the curtain of warmth, she's savvy and highly skilled when dealing with any type of negotiation from start to finish.
As a 'military brat' she has lived many places to include Northern Virginia, while her father was stationed at the Pentagon for two tours. After spending twenty two years in Texas, she returned to Northern Virginia in 2003 and has worked side by side with Casey Margenau since that time. Jane learned at a young age that she had a passion for working with and helping people. Before she became an agent, she worked at an elementary school as the school nurse for ten years, taking joy in making kids smile and parents feel safe with her taking care of them.
Jane's favorite quote is "Wonderful things cannot happen unless you are willing to take a chance".
Jane has a daughter, a son, and two grandchildren (or "grandbabies" as she calls them). She's family oriented and knows the true value in having the right home for your loved ones to live and grow in. As well as knowing how important comfort and the feeling of safety is when something (like selling your house) is largely out of your control.
Her number one priority in her career is and always has been the happiness of her clients and keeping their trust.
If you have any questions for Jane, don't hesitate to give her a call.